The best part. Erica had been planning the look of the ceremony for months and I really love her all white theme. The bridesmaids and groomsmen in white and the bride and groom in a champagne/khaki set look amazing together. It made for such a classy look, and subtle is the new black. Sorry to inundate the blog with images, but I'm in love love love with this wedding, if you couldn't tell already.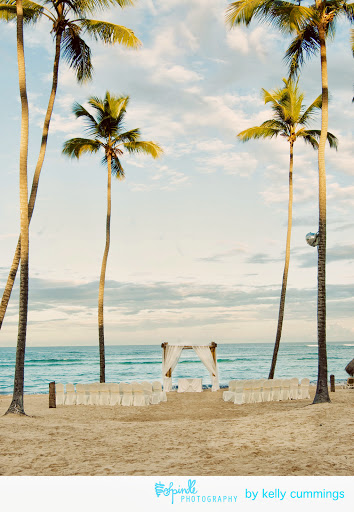 A never-before event on the blog, this image was taken by my darling husband, Garrett! He's a natural with the camera and I'm so lucky I got to take him along as my second-shooter. I'm hoping I can convince him that he's in love with it too, because every time I'm at a wedding my heart beats fast as I watch a couple in love and think about us. It's really good therapy for people in relationships, it reminds you of the good things and I love it!


I love the look on Yaya's face.
At the beginning of the ceremony the rings were passed around to each guest so that they could bless the rings. I freaked out a little at the rehearsal when I heard that it was going to happen (what if someone drops the rings!) but of course it went without a hitch (except for the actual hitching, which happened later). It was a really special part of the ceremony and it's great that the group was small enough to make it a reality.
Here's a final image from Garrett as well. I better watch out, he's got some skills.