Garrett & I arrived to the Dominican Republic this past Tuesday afternoon and it was like I'd been transported to another world. At least another country. Bits of the Spanish I learned during my month in Peru a few years ago and memories of Spanish music and culture came rushing back. I've never lived very far from a beach (in NC I was about 2 hours from the Atlantic), but it's not quite the same as being on a resort in the Caribbean with wet bars and catamarans everywhere. The Dominican Republic was a magical place. We got settled in and scoped out the terrain, and on Thursday morning kept our fingers crossed for beautiful weather. The patter of rain when I woke up was not a welcome sound. It quickly passed and I was so ready to share the day with Erica and her wonderful friends and family. They are such a sweet group of people and it was almost if I wasn't a thousand miles from home.
Erica's beautiful younger sister Gena was married last September (and if rain on your wedding day is lucky she should probably be selling off items of clothing, hers was in the middle of a hurricane!) and was great moral support (plus, she helped me find the spa in the very difficult to navigate layout of our sister resort)!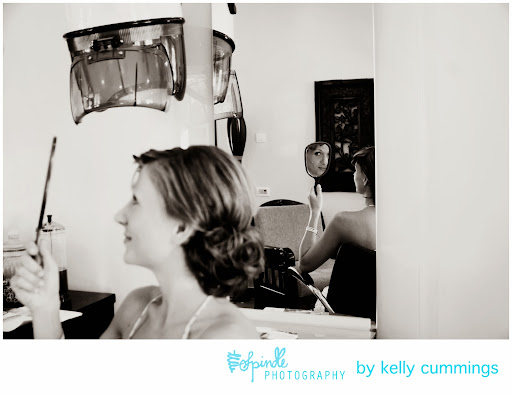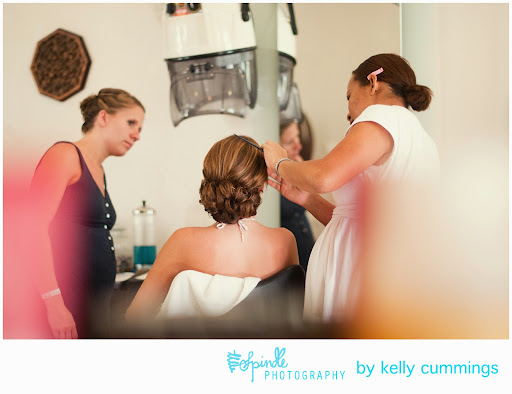 I wish my bedroom at home had such perfect places to display my shoes.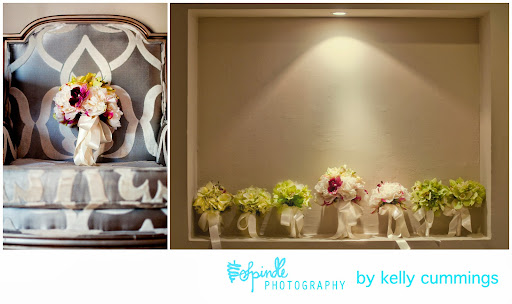 When Erica isn't glamming up the Dominican, she works in a floral shop and thus decided to do her own flowers. I might let you in on one of her secrets in a future post.
Is she not just gorgeous?! There is much more to come, and soon, because I have no patience at all when I'm excited and this whole trip was too fabulous not to share!