Here are some of my favorites from Maria & Jeremy's nuptials at St. Elias in Birmingham with
Kristen Stewart
. Both of their families are Lebanese and both the ceremony and reception incorporated unique (to me!) traditions.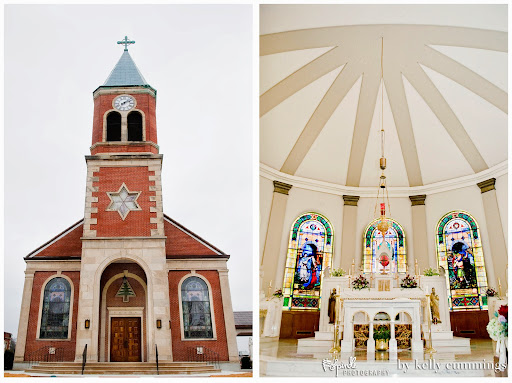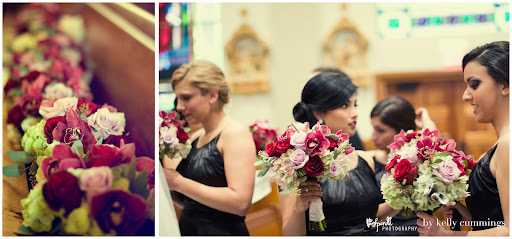 the colors of the flowers = gorgeous
this bridesmaid with Maria, Allison, was always laughing. her smile makes me feel good.
Maria's uncle, in blue, swung a vessel with incense during the ceremony. I love the idea of engaging the senses.
the bride and groom and their two witnesses (the best man and maid of honor) all wore white crowns
they circled the altar three times

the menu included some Lebanese food. you know I can't resist food.
Maria & Jeremy started out with a traditional dance
throughout the night you could find the important people on the shoulders of the guests, and every now and then a trill of "Leeleeleelee" would cry out. a guest told me this tradition is to scare off evil spirits.
they cut the cake with a sword. I bet my husband is jealous.
it wasn't long before everyone was on the dance floor.
many times a man would lead a dance that included a gesture towards his head, in imitation of some animal, a bull maybe?
the guy on the left was my fave.
as is customary in Bama country, Sweet Home Alabama was played. I'm actually super glad we were married in this state so that everyone got into the song at our reception. Oh, and if your guests are Crimson Tide fans, they sing "Roll Tide Roll" during the chorus.
I didn't notice the grapes in their hands until I was editing, so if it's a tradition I'm hoping someone can fill me in.
the driver looks amazing in this outfit! the car is a vintage Rolls Royce.

Big thank you to Kristen and to Maria & Jeremy! It was an amazing time, and I hope to shoot more weddings at St. Elias!